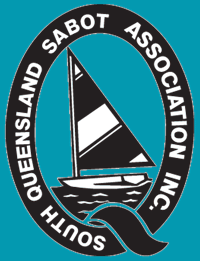 Families and their Sabots must be current members of SQSA to compete in SQSA  events during the sailing season.  MEMBERSHIP-APLICATION-2017-2018 is available by downloading the form.

Membership fees go towards Yachting Queensland fees, ANSC levies, insurance, operation of our rescue ducks, safety equipment, awards, promoting the class, maintaining the website and so on.  Coaching is pay-as-you-go and not covered by membership fees.
Members receive emails to keep updated with events of interest to Sabot sailors.  SQSA events include training weekends, River Titles, Bay Titles and Selection Trials (2 weekends). Check the calendar for SQSA and other events.
Sabots competing in SQSA and National Championships (not Sabot Week) must have valid registration certificates.   If you have work done to your existing boat you may also wish to re-measure and ensure it's still valid.  Contact the SQSA Measurer for guidance.  If you are seeking to measure and/or register a new Sabot or seeking to update your Sabot's current SQSA sail number (3xxx) with a national number ( 7xxx), visit the  Australian National Sabot Council website for more detail.
SQSA keeps a record of all sabots that have been registered over the years and this can be helpful in tracing the history of your Sabot.